SmartAVI store on KVMGalore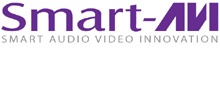 SmartAVI offers the following product lines:
SmartAVI is a world-leading innovator of digital signage and HD audio-video technologies based in North Hollywood, California. SmartAVI is internationally known for its aggressively-priced, high-quality signal management solutions.
System architects world-wide have come to rely on SmartAVI's innovative technologies and commitment to the highest standards in AV solutions. Users that have embraced SmartAVI's expertise include: NASA, Boeing, DreamWorks Studios, Johnson & Johnson, the United States Army, Procter & Gamble Company, Adobe Systems Incorporated, Lockheed Martin, Monte Carlo Resort, The Walt Disney Company, and Miller Brewing Company.
SmartAVI prides itself on catering products to best fit each client's particular needs. From restaurants' digital menus to remote computer management systems for off-shore facilities, SmartAVI products bridge users together and simplify working environments with cutting-edge technology.
SmartAVI's digital signage and video wall product have been used in schools, restaurants, retail stores, police stations, hospitals, hotels, airports, corporate offices, and more.
SmartAVI's celebrated video-wall controllers are used globally and highly customizable for stunning displays of any configuration.
SmartAVI's KVM and fiber optic solutions are prized for within industries where security and direct supervision are tantamount, and are popular, secure management solutions with government, military, and private sector industries like entertainment and tech.
SmartAVI's products are designed, manufactured, and tested in the USA by SmartAVI's professional engineers. Every SmartAVI product is built with customer convenience and specification in mind; is certified to match SmartAVI's high-quality standards, and comes with SmartAVI's two-year warranty.
Standard warranty: One year