Contact us



Need help finding a product that meets your requirements?

Looking for a product with specific features?

Have a technical question?

Not sure how to accomplish a specific task?

KVMGalore® HelpCenter is the forum where you can receive FREE personalized consultation.

Pick our brain! Click here to ASK us any technical question,* or specifically inquire about KVM, audio/video (AV), environment monitoring and USB products, cables or adapters.

Note: We are unable to answer product-related or technical questions submitted via this contact form (or via e-mail). Please use the above links to our HelpCenter to submit any such inquiries.

Need more help? Checkout out our KnowledgeBase...

To look up a technical term in our glossary

To read in-depth knowledge-base articles regarding our technology

To stay on top of the game with the latest buzz, news and opinion in our blog

To navigate and find your way around KVMGalore

* It is preferable that you sign-up before you post your question (thread) on

KVM

Galore

®

Help

Center

instead of posting as a guest. This will allow you to easily look up the conversation anytime, anywhere, with just one mouse click. Learn more...
---
For customer service, accounting, administrative or other non-technical questions, please contact us by completing this form: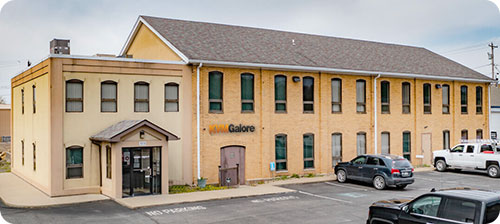 KVM

Galore


373 Cleveland Street
Suite 201
Rochester, PA 15074 USA

Email: info@kvmgalore.com
Phone: 412-336-8444
Toll Free: 800-636-3434
Fax: 412-336-8649