Raritan store on KVMGalore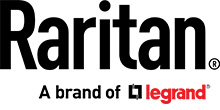 Raritan offers the following product lines:
Raritan, Inc. is a leading supplier of solutions that securely monitor, access, control and manage servers and other IT devices in data centers, server rooms and remote offices. Raritan's products manage millions of servers at more than 50,000 data centers, computer test labs and other sites around the world.
Raritan's complete line of CAT-5 analog and KVM-over-IP switches, serial-over-IP, power management and remote connectivity products provides the most reliable, flexible, scalable and secure solutions to monitor and manage IT infrastructures, while reducing downtime and improving operational productivity.
Founded in 1985, Raritan's experienced over 30 consecutive years of profitable growth and technical innovation. Raritan's products are distributed in 76 countries and Raritan operates 38 offices around the globe.
Standard warranty: Two years. Extended warranty is available and can be purchased separately.