Sekuryx store on KVMGalore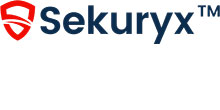 Sekuryx offers the following product lines:
Sekruryx is an emerging cybersecurity company that specializes in secure KVM technology. Their founders bring over 70 years of combined industry experience to the mission of providing quality security products at affordable prices.
Sekuryx manufactures secure KVM switches that provide the highest possible level of access point protection and prevent data transfer between computers on the same switch. Their products are certified under the NIAP Common Criteria PP 4.0, and are designed, manufactured, and tested exclusively in the United States. These secure KVM switches maximize security for multiple computers and prevent data leaks while still allowing the flexibility and user convenience of an integrated KVM solution.
From identifying vulnerabilities to securely isolating networks, Sekruryx team is comprised of national and international cyber-security experts who hold the promise of American-made digital protection for organizations that handle confidential information such as government, military, financial, medical, and commercial markets.
The Sekruryx team develops an impressive array of protective solutions from their Las Vegas, Nevada headquarters in the USA. Sekruryx is dedicated to solving each customer's digital security challenges with solutions that best fit those issues.
From designing the ideal firewall to crafting secure remote command interfaces, Sekruryx will fortify your networks and keep your private information safe. While every customer faces unique challenges when securing their digital network, Sekruryx is driven to identify and address those problems head-on, achieving protection that not only lasts, but fits.
Standard warranty: One year