Vertiv Geist store on KVMGalore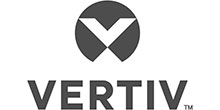 Vertiv Geist offers the following product lines:
Beginning in 1948 when Vertiv Geist supplied its first power hardware and continuing still today, Vertiv Geist's mission is to ensure each customer benefits from solutions that are designed to fit their specific needs. The Vertiv Geist culture has revolved around the customer for more than 60 years, and it's evident in the way Vertiv Geist does business today.
Every day, Vertiv Geist people come to work to accomplish one goal: to offer their customers industry-leading products and technology. Every employee is dedicated to working with Vertiv Geist's customers to identify the root of every challenge, deliver the best solutions and provide support for as long as they use Vertiv Geist equipment. The same customer focus from Vertiv Geist's history has motivated Vertiv Geist to become a world leader in designing and manufacturing sophisticated data center management solutions.
Keep on top of your business power needs with the help of Vertiv Geist. Vertiv Geist is known for its PDU pedigree, fast custom delivery and excellent customer service, offering thousands of power strips available in 3-5 days. The extensive selection of high-quality, data center power products includes upgradeable power distribution units, inline power meters, transfer switches and monitoring sensors. Whether you need basic or intelligent power to help prevent circuits from overloading, Vertiv Geist has solutions that fit your exact needs.
In an ever-growing digital age, it is more important than ever for a data center's power distribution to function properly. You will find that Vertiv Geist power products offer an affordable solution to match your business needs, ensuring that your daily tasks run smoothly, without any glitches.
Standard warranty: 5 years* on Vertiv Geist-manufactured products; One year on 3rd party accessories.
* 5-year limited warranty if product is registered within 120 days of purchase, otherwise warranty defaults to 3 years