Legrand store on KVMGalore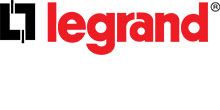 Legrand offers the following product lines:
Legrand is power, light and data. Legrand transforms spaces where people live and work. Everyday Legrand brings power light and data to millions of spaces around the world while investing to understand and transform the customer experience. Legrand is raising the bar on what people expect from their spaces.
With over 25 years of growth through acquisitions and innovations, Legrand in North America is a company of diverse cultures, locations, markets, channels and customers.
Legrand North America is the largest division of Legrand – the global specialist in electrical and digital building infrastructures. Legrand is headquartered in Limoges, France and is present in more than 90 countries, with a total workforce of over 36,000.