Vertiv Avocent store on KVMGalore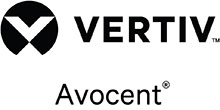 Vertiv Avocent offers the following product lines:
The Vertiv™ Avocent® brand provides IT solutions for commercial KVMs. These offerings include the standard desktop KVM, the desktop matrix KVM and the desktop multi-viewer KVM.
With the desktop matrix and desktop multi-viewer KVMs, users have flexibility in viewing multiple computers at a single time. With the desktop matrix and multi-viewer users can transition across multiple computers by moving the mouse across either multiple monitors (desktop matrix) or within a "windowed" monitor (desktop multi-viewer). Tracking across multiple computers either on a single display or multiple displays is done by holding the control key down and moving from one display to the next.
Vertiv Avocent high performance KVM (HMX) is IP based and offers solutions that provides pixel perfect video with zero lag time. Through the use of the optional zero-U dongle, distance limitations have been removed with no compromise to quality.
The Vertiv Avocent ACS 8000 advanced console family offers both cellular and non cellularoptions and delivers secure in-band and out-of-band visibility. Models equipped with LTE failover (cellular) support allow IT and network operations center personnel to perform data management from anywhere.
With Avocent DSView centralized management software, users have complete remote access to their critical infrastructure.
Avocent LRA console trays gives IT personnel the ability to view servers, network switches and other IT gear without crash carts. These trays feature standard USB and VGA interfaces that are natively compatible with a vast number of servers and network devices.
Standard warranty: Two years