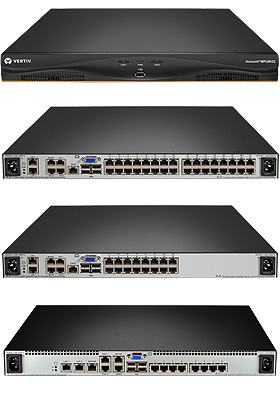 MergePoint Unity™ 8-16- and 32-port, 1-to-8 digital KVM paths KVM over IP switches
with dual AC power supplies and dual Ethernet, TAA compliant
---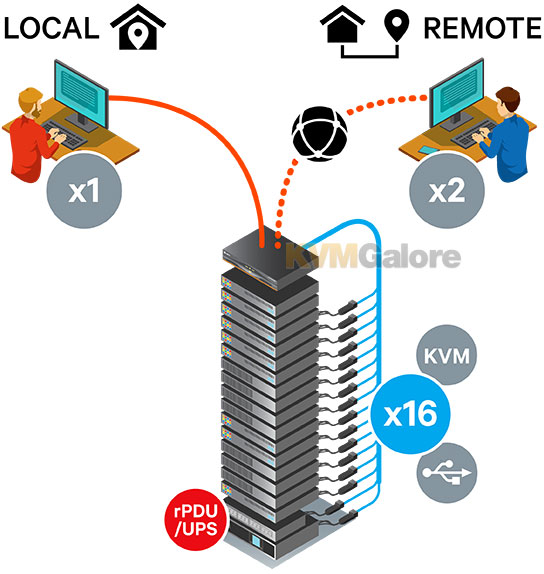 • Remote access to KVM, USB and serial connections
• Serial adaptors support SSH connections
• Serial adaptors support the Cisco pinout to make connections to Cisco equipment quick and easy
• Support HTML5 viewer for more secured and Java-free KVM access
• Virtual media enables remote USB connections and support for smartcard/CAC readers
• Built-in Web interface for standalone applications
• Can be managed with Vertiv™ Avocent® DSView™ 4 management software
• Local and remote browser interface for easy setup and use
• FIPS 140-2 compliance: Based on the FIPS 140-2 validated cryptographic module(s) (Certificate #1051)
Vertiv™ Avocent® MergePoint Unity™ switches are the fourth-generation KVM over IP switches from Avocent® solutions.
These switches provide IT administrators a complete remote management solution to access and control servers, networking equipment and other devices found in data centers and branch offices.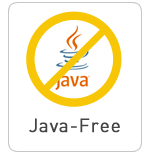 Vertiv Avocent MergePoint Unity switches enhance the in-band management typically done through the NIC of IT equipment by providing secure and remote out-of-band connections directly to the physical KVM, USB and serial ports. This unified approach enables IT administrators a faster method to diagnose, reconfigure or restore equipment to meet SLAs and minimize downtime.
Integrated serial device support allows secure SSH connections to the physical serial ports of devices attached to the MPUIQ-SRL module.
The Cisco configuration settings electronically pin out the module to enable a fast and direct connection to Cisco configuration ports, without the need for any additional external wiring adapters or special wiring.