iPGARD store on KVMGalore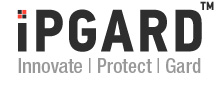 iPGARD offers the following product lines:
Specializing in the development and manufacturing of cyber-security solutions approved by NIAP (which is managed by the NSA), iPGARD is a BAA*-compliant American innovator of cutting-edge digital protection products, with its products designated PPs 4.0, the highest grade of protection approved by the National Information Assurance Partnership (NIAP).
Founded by veterans of the Air Force and KVM market, iPGARD offers solutions built to fit customers' unique set of needs, including KVM switches with single- dual- and quad-video configurations, KVM extenders, and fiber optic technology products, offering transparent USB 2.0, 4K DisplayPort, HDMI, and DVI video support, seamless mouse switching capabilities, signal isolation, anti-tamper technologies, and optional CAC support for devices like smart-card, biometric and fingerprint readers.
From identifying vulnerabilities to securely isolating networks, iPGARD team is comprised of national and international cyber-security experts who hold the promise of American-made digital protection for organizations that handle confidential information such as government, military, financial, medical, and commercial markets.
The iPGARD team develops an impressive array of protective solutions from their Las Vegas, Nevada headquarters in the USA. iPGARD is dedicated to solving each customer's digital security challenges with solutions that best fit those issues.
From designing the ideal firewall to crafting secure remote command interfaces, iPGARD will fortify your networks and keep your private information safe. While every customer faces unique challenges when securing their digital network, iPGARD is driven to identify and address those problems head-on, achieving protection that not only lasts, but fits.
Standard warranty: One year
* Buy American Act