Solutions by Raritan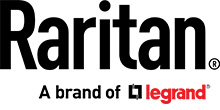 Check out related products from Raritan:
An industry pioneer, Raritan was established in 1985. Today, Raritan is a global provider of CAT-5 KVM, KVM-over-IP, serial-over-IP, power, server and network monitoring and management solutions.
Raritan's products and solutions allow businesses of all sizes to monitor, access, control and manage hundreds of servers and other IT devices from anywhere at anytime. Raritan's award-winning KVM technologies help dramatically reduce costs associated with hardware, personnel, physical space, power consumption and security. Raritan solutions also help reduce IT infrastructure downtime while boosting the productivity of IT staff.
After three decades of profitable growth and technical innovation, Raritan products are used to control millions of servers at more than 50,000 data centers around the world. Raritan's long list of customers includes global names like IBM, Intel, JP Morgan Chase, Microsoft, the United States Post Office and NASA.
Standard warranty: Two years