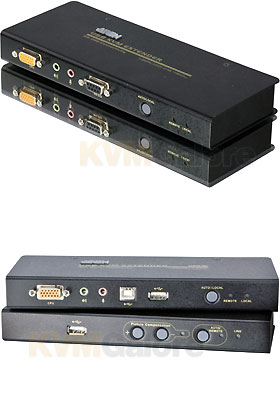 USB-VGA KVM console extenders
supporting audio and USB storage or RS232 serial devices
---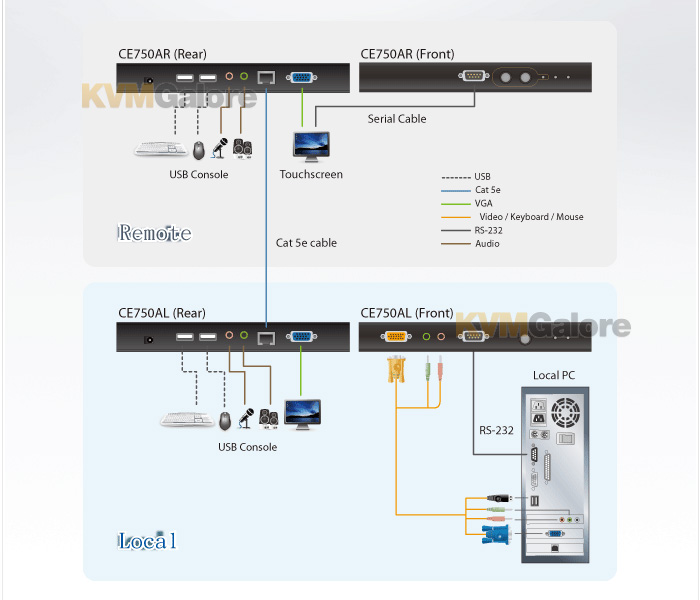 ATEN USB KVM console extenders allow access to a computer or USB KVM from a remote console from up to 1000 feet away over CAT-5 cable or from any distance over IP.
ATEN's USB KVM Console Extender units are an ideal solution for any installations requiring computers to be kept in controlled spaces, whether it be for security or environmental concerns.
With the added RS232 functionality, these extenders are perfect for use in kiosks and other applications requiring extended serial connectivity.
With the mass storage capabilities of these units, updates, and patches can be applied without entering your restricted area.
The use of common CAT-5 network cable makes installation and relocation as simple as adding the proper length cable.
CE100: 328 feet
CE700A: 500-Feet; local console
CE750A: 540 feet; RS232 and audio; local console
CE770: 1000 feet; RS232 and audio; local console