Solutions by Rackit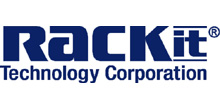 Check out related products from Rackit:
Rackit® Technology Corporation offers IT professionals an array of expert solutions to mount, manage, control, and protect Information Technology infrastructure, making network environment effectively manageable, easily accessible, safe, well maintained, and adaptable to changing requirements.
At Rackit Technology Corporation they are IT people. Being in this industry for over 25 years, they speak your lingo, and specialize in your physical computer and network environment.
At Rackit they take the time to listen to your needs, your functional requirements, personal preferences, and space limitations. Rackit's sales engineers then go to the drawing board to offer you the most functional combination of their wide range of products to manage your computer equipment and control your network appliances. And after your purchase, Rackit's technical support is always available to you at no charge.
Rackit's industry experience; broad and functional product line; consulting-oriented approach; and commitment to forging long-term relationships make Rackit Technology Corporation a natural partner for any company striving to improve its computer network environment.
Standard warranty: Two years
Rack-products warranty*: Lifetime
* Racks and rack-accessories made out of metal, excluding electrical/electronic accessories