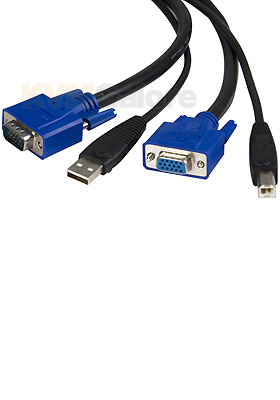 Connect a VGA/USB computer to a KVM switch using a single cable
with a 2-in-1 bonded design that reduces tangles
---
StarTech.com's universal series USB KVM cables prevent tangles and keep your workspace neat while delivering excellent performance with your StarTech.com StarView or other KVM switch.
This 2-in-1 USB + VGA KVM cable is constructed of high quality materials and is expertly designed to ensure crystal clear display quality, and durable performance.
StarTech.com cables, this product comes with a Lifetime warranty.