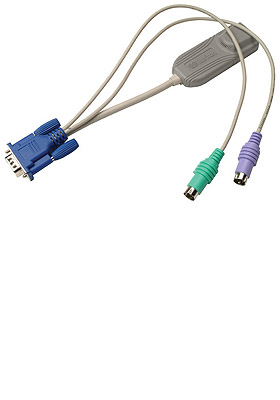 Buy this item and earn 49

Club

Points.
Paragon II Computer Interface Module (CIM) is an enhanced CAT 5 cable interface, supporting automatic skew compensation in a connection between Paragon II KVM switch to any target system over standard UTP cable.

Paragon II CIM constantly emulates keyboard and mouse connection to the attached computer, thus "keeping it alive" even when disconnected from the Paragon II switch.

With built-in server identification memory, Paragom II CIM retains the name assigned to the attached device, and allows connection to a crash-cart for emergency access from a local console.

With a new smaller and slimmer form factor, Paragon II CIMs provide the added convenience of firmware upgradeability without interrupting the installed configuration.

Excess inventory products [EI]
• Excess inventory products are offered in specially reduced prices in order to reduce inventory levels.
• Excess inventory products are brand new, and come with a one-year original manufacturer's warranty.
• Excess inventory products are marked with [EI] suffix to their part number.