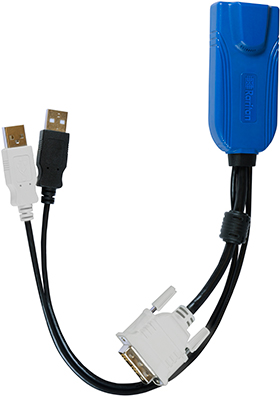 USB computer interface module [CIMs] dongles with virtual media
utilizing CAT-5 cables to connect servers to a Dominion KX/LX KVM switch
---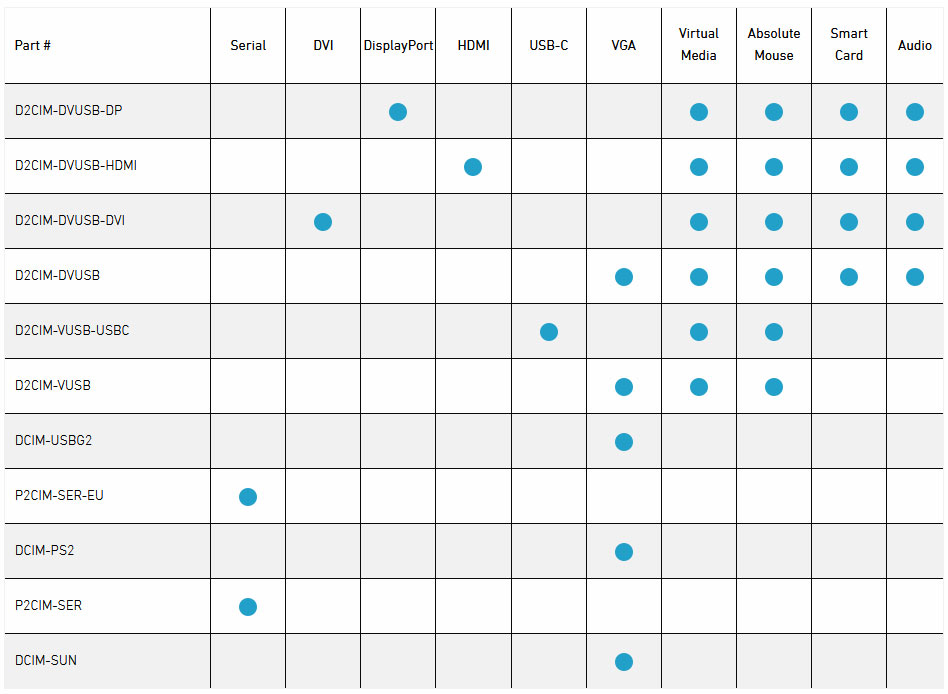 Computer interface modules (CIM) provide UTP-cabling connection between KVM switch and connected server/target system. Computer interface modules convert video signals from the attached server for transmission over UTP (CAT-5/5e/6) cabling.
With built-in server identification memory, CIMs retain the name assigned to the attached device, and allow connection to a crash-cart for emergency access from a local console.
Each CIM connects to the KVM ports of an individual server and delivers 'keep-alive' keyboard/mouse emulation ensuring that the server never hangs.
With a small and slim form factor, CIMs provide the added convenience of firmware upgradeability without interrupting the installed configuration.
Dominion virtual media CIMs are required for virtual media (BIOS access), absolute mouse synchronization, tiering, audio and smart card/CAC use.