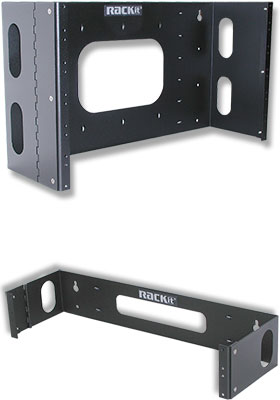 Hinged wall-mount brackets
for mounting patch-panels and shallow network appliances
---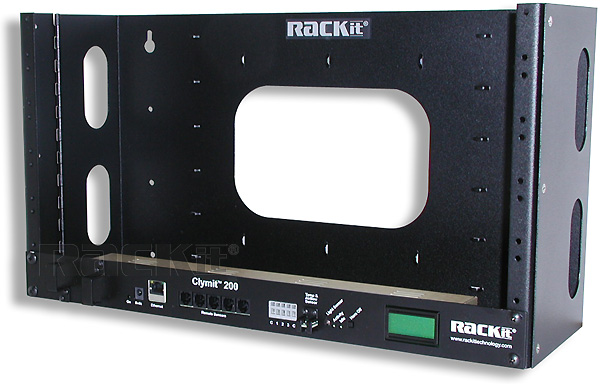 Wallit™ Hinge wall-mount brackets are designed for light duty applications where cabinet rack mounting is not practical and space is limited.
Mounting patch panels and other shallow rack-mount components on the wall using Wallit™ Hinge brackets is simple and easy whenever there is no need for a wall-mount rack or cabinet.
The hinged design delivers the functionality of a swing-out wall-mount rack without the added cost. Wallit™ Hinge brackets' swing-out hinged design allows easy access to the back of the patch panel and makes terminating easy.
Simply mount the patch panel to the hinged side of the bracket, swing it open and terminate all the cables. Then use the RackiTie-compatible cable bumps to manage all the cables. When finished, close the bracket and screw the patch panel to the other side.

Wallit™ Hinge wall-mount brackets are available in 1U, 2U, 4U and 6U rack spaces, affording 6-inches of depth and backed by Rackit's limited lifetime warranty.