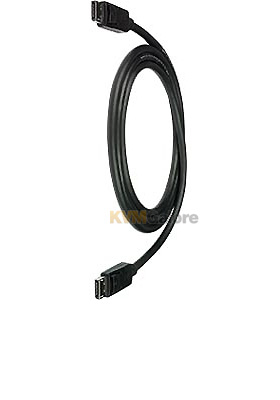 Connect your DisplayPort computer to a DisplayPort monitor
• Male DisplayPort connectors on both ends.
• Latching connector for secure connection.
• Supports standard, enhanced or high-definition digital video, and multi-channel digital audio on a single cable.
• Supports HDTV resolutions to 1080p and computer resolutions to 2560 x 1600.