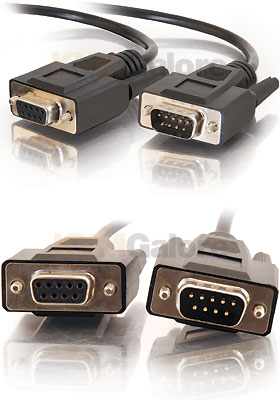 Extend Your RS-232 Serial Cable for More Flexibility.
Don't sacrifice convenience when determining where to place your hardware. A DB9 extension cable can give you the flexibility to extend a computer peripheral wherever you need it.
Each extension cable comes fully shielded to prevent unwanted EMI/RFI interference, and the fully molded cable design delivers excellent strain relief.
Connector thumbscrews provide a quick and easy connection every time.
All lines are wired straight through.
Cables are available in black and beige, in lengths up to 100-feet.