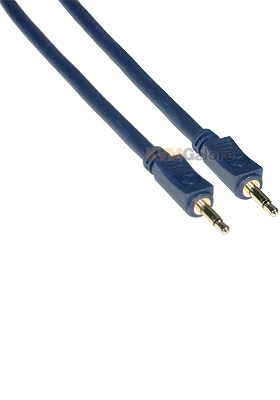 Connect components utilizing a 3.5mm serial data jack
such as Whole House Automation systems or mono audio devices such as telephone systems
---
Velocity™ 3.5mm mono cables are specifically designed to provide quality signal transfer for mono audio and data transfer applications.
The 3.5mm cable lets you connect components utilizing a 3.5mm serial data jack such as whole house automation systems or any mono audio device such as a phone system.
These cables feature a 27-gauge oxygen-free copper conductor, a drain wire, an aluminum foil shield to reject noise and prevent unwanted EMI/RFI interference, and fully molded, gold-plated connectors providing strain relief to ensure a quality connection.