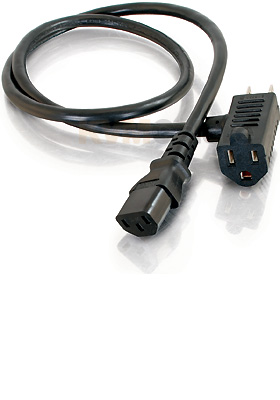 Plug in your power cable without losing an outlet
Replace your overused or misplaced power cable, AND keep the outlet open for other devices. These universal power cords are designed to work with most PCs, monitors, scanners, printers and other devices that use the 3-pin shroud power connector. Plus these heavy-duty 16 AWG cords feature a fully molded design for maximum durability and long life.
The female connector plugs directly into the device, and male connector plugs into a standard outlet while the additional grounded outlet on the male end allows you to use the outlet for other devices.