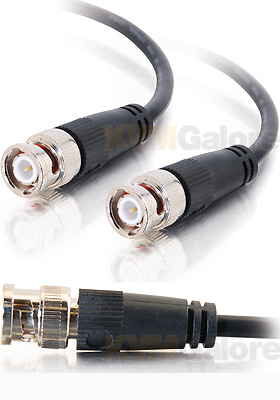 The ideal cables for ThinNet Ethernet 802.3 network applications
These heavy-duty cables will stand the test of time in the toughest environments. They meet or exceed standards for shielding and feature a rugged design.
BNC cables are the solution in environments where there is considerable interference, or where running new twisted pair wire is not feasible.