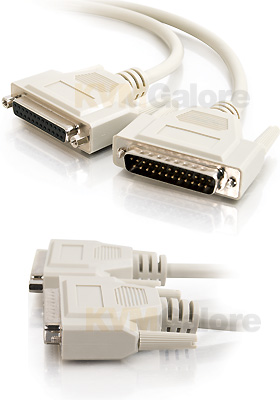 Extend your RS-232 serial or parallel cable
Easily extend your cable at a lower cost than buying a new cable.
All 25 lines are wired straight through pin-to-pin for ease of compatibility. Each cable is foil shielded for EMI/RFI protection, and is available fully molded with thumbscrew connectors for a fast, easy connection every time.