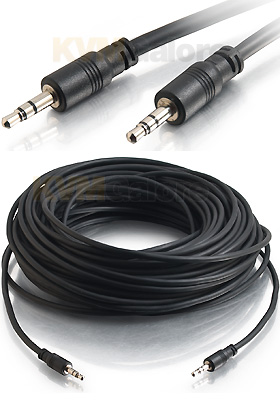 Provide easier in-wall installation where CMG rating is required
Audio installations in educational and commercial settings often require in-wall rated cables. Cables To Go's CMG-rated line was specifically engineered to meet this requirement while overcoming common challenges faced by installers in these environments.
Low-profile connectors (1.41-inch total depth) save valuable space in the gang box. This cable is constructed from 22 AWG twisted pair wire and drain wire. The entire cable is foil shielded to ensure signal integrity.
CMG-rated cables meet many NEC requirements for Communications Cables General Purpose In Wall Use. These cables meet the following ratings: CMG, FT4, CM, CL3, CL2, CMX, CL3X, and CL2X.
Always check with your local authority on building requirements to verify cable requirements before beginning any installation.