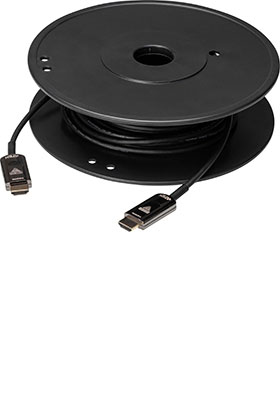 True 4K HDMI 2.0 active optical cables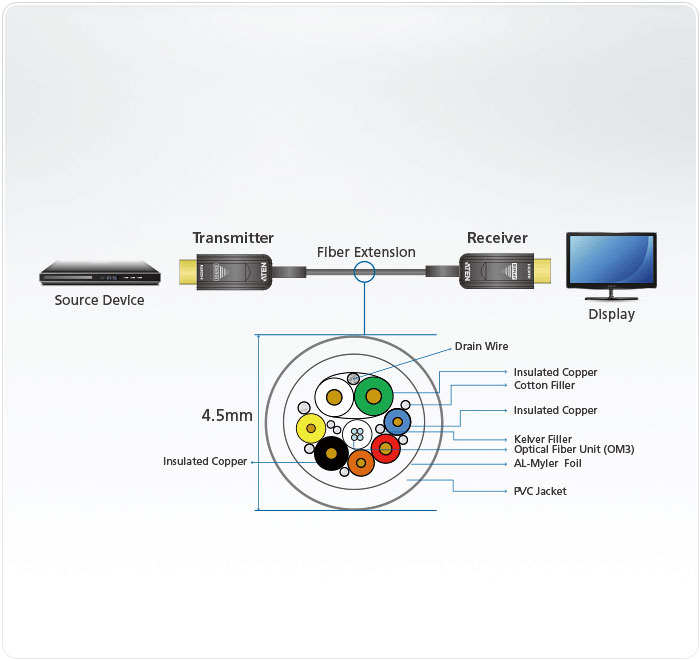 • Extend True 4K signals up to 98 feet (30 m)
• Reduced EMI and RFI for lower noise interference
• Gold-plated connectors for reliable transmissions
ATEN True 4K HDMI 2.0 active optical cables utilize AOC technology that enables conversion between input signals and optical signals for optimum high bandwidth data transmissions.
The EMI-resistant optical cables come in lengths up to 98 feet (30 m) with full support of True 4K resolutions. They are fully compliant with HDCP 2.2 standards and meet HDMI 2.0 specifications including 3D, deep color, and data rates up to 18 Gbps.
Supported Dolby True HD and DTS-HD Master Audio, the optical cables guarantee lossless audio signal transmissions.
True 4K HDMI 2.0 active optical cables are an ideal solution for extending the reach of your digital signage in a wide range of settings, such as traffic stations, shopping centers, and hospital facilities.
VE781010: 32.8 feet (10 m)
VE781020: 65.6 feet (20 m)
VE781030: 98.4 feet (30 m)
VE7831A: 32.8 feet (10 m); detachable HDMI connectors