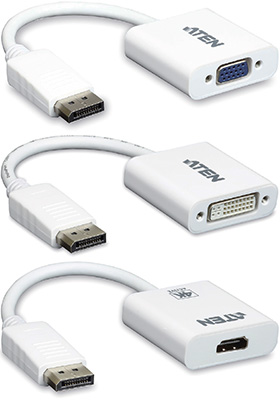 DisplayPort to HDMI® or DVI or VGA adapters
ATEN DisplayPort adapters allow you to connect your device's DisplayPort output to the HDMI or DVI input of a TV or to a VGA display.
ATEN's DisplayPort adapters provide a cost-effective yet high performance signal conversion solution. These adapters are therefore perfect for computers and notebooks, supporting display resolutions of up to 1080p (1920x1200 @ 60Hz) or 4K Ultra-HD for HDMI.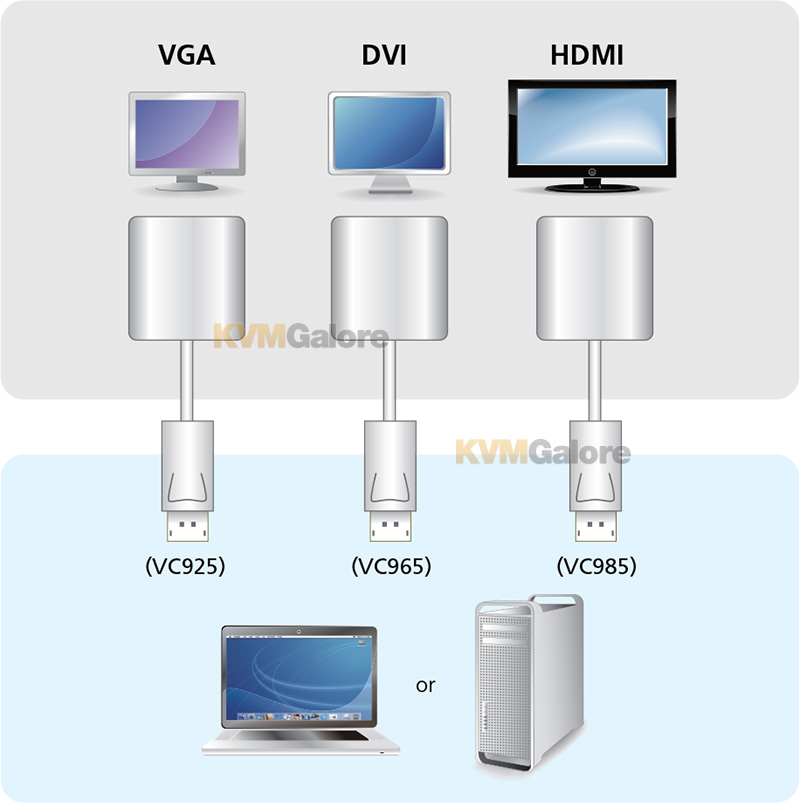 VC925: VGA; 1920x1200
VC965: DVI; 1080p
VC985: HDMI; 1080p
VC986: HDMI; 4K 3840x2160 @ 30Hz
VC986B: HDMI; 4K Cinema 4096x2160 @ 60Hz