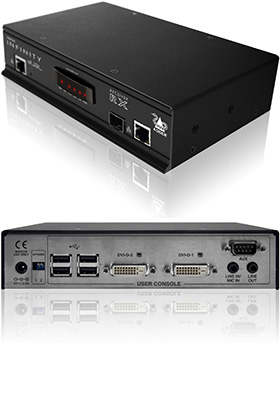 Dual-head DisplayPort or DVI video, audio and USB dual IP carrier type network (copper & fiber) over 1GbE IP network
pure digital media KVM extension and matrix over IP featuring dual head or dual link video, digital audio, USB true emulation, network multicast, device switching and EPG style user interface
---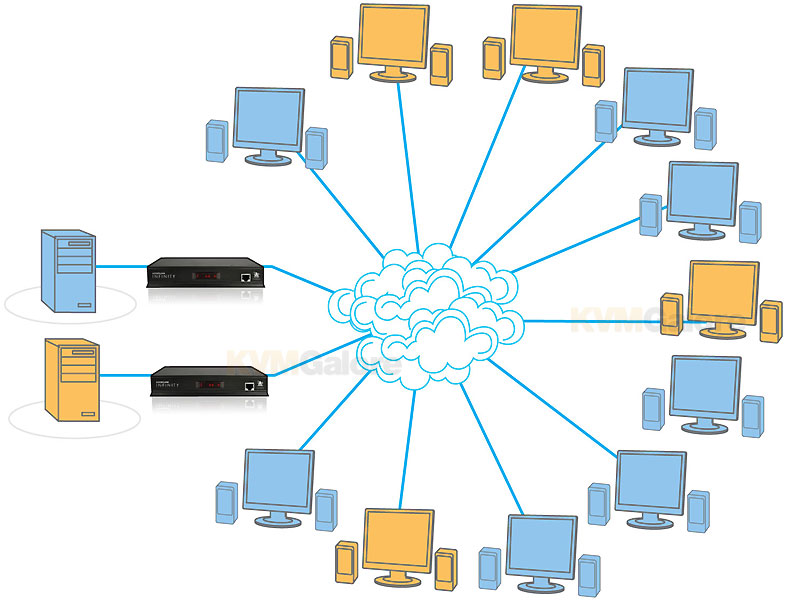 AdderLink INFINITY Dual allows you to build a flexible infrastructure, the likes of which have not been possible before. Locate computers anywhere you like, share connections to computers, watch the interactions others have with computers, share control, collaborate, switch computers, and so on.
AdderLink INFINITY range is also the first of its kind to allow multicasting across your network.
AdderLink INFINITY Dual interfaces USB peripherals such as the keyboard, mouse or graphics tablet, together with DVI for the video display, over a layer 3, standard gigabit ethernet network, on copper or fiber.
AdderLink INFINITY Dual is fully compatible with AdderLink INFINITY and A.I.M. Management Interface.
• AdderLink INFINITY 2102: Single-head 2560x1600 @ 60Hz DisplayPort or dual-head 1920x1200 @ 60Hz DisplayPort
• AdderLink INFINITY Dual 2002T: Single-head 2560x1600 @ 60Hz DVI or dual-head 1920x1200 @ 60Hz DVI
• AdderLink INFINITY Dual 2020T: Dual-head 1920x1200 @ 60Hz DVI
• AdderLink INFINITY Dual 2112T: Single-head 2560x1600 @ 60Hz DVI or dual-head 1920x1200 @ 60Hz DVI and Real VNC