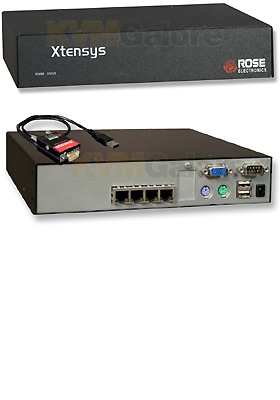 Buy this item and earn 1,559

Club

Points.
Xtensys Single-Port Remote User Station.
Xtensys Remote User Station connects a single KVM station to a Xtensys KVM switch.
From each Xtensys Remote User Station, you can access any connected computer by simple keyboard commands or use an on-screen list of the computers to access. When connected, the user can fully utilize all applications and features of the connected computer.
For the ultimate in connection flexibility, the Xtensys Remote User Station permits a single KVM station to connect to four different Xtensys switches, four stand-alone servers/computers, or a combination of Xtensys switches and stand-alone computers/servers.
Xtensys Remote User Station utilizes on-screen menu-driven display for configuring the unit, setting up security access, and for quick and easy access to the connected computers. You can use either the keyboard to highlight a feature on the OSD and press enter or use the mouse and click on that feature.