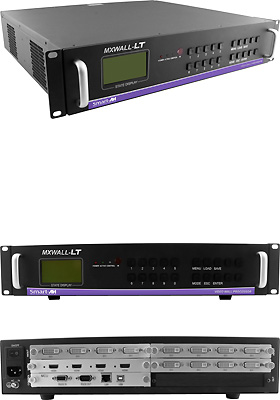 Buy this item and earn 5,999

Club

Points.
MXWALL-LT-0412-S: 4x12 HDMI video-wall and digital-signage matrix switch
with 1080p Full HD resolution output, integrated converter & scaler, flexible creative configuration modes and user friendly control software!
---
MXWall-LT is a video wall processor and matrix switch with 4 HDMI inputs and 12 DVI outputs. Compact, plug-and-play, and excellent for mid-sized video wall displays 12 screens with resolutions up to 1080p (1920x1080 @ 60Hz) Full HD.
Combining full switching capabilities of a matrix and the versatile high definition capabilities of a converter-scaler, SmartAVI's MXWall-LT is an ideal all-in-one video wall processing solution. Specifically designed for demanding video display applications, MXWall-LT lets users effortlessly manage and route 4 HDMI video sources to 12 HD displays in real time and stellar picture resolutions up to 1080p.
MXWall-LT features multi-screen configurations options and full scaling capabilities across a 12 screens. Completely compatible with HDCP and HDMI 1.4 connectors, MXWall-LT reliably transmits HD content across fully scalable display configurations in real-time for 24/7 uninterrupted use and HD output.
Its compact design and powerful processing power makes MXWall-LT the perfect solution for any video wall installation. Plug-and-play, the LT is immediately ready for use as soon as it is connected to an AV set-up: no additional drivers or installers required. Better still, its exceptional hardware makes for stunning video wall displays in environments like retail spaces, educational facilities, conference rooms, command centers, event halls, entertainment venues, airports, and more!
How to control MXWall-LT
MXWall-LT is simple to control, outfitted with easy front-panel buttons and optional RS-232 control. Better still, MXWall-LT comes with SmartAVI's intuitive MXWall Manager software absolutely free! MXWall Manager software let's users manually create and adjust their ideal video wall displays using simple click-and-drag operation: it's fun and great for users of any technical skill level!
Users can choose from a number of great per-configured screen modes as well, displaying content in full video wall, four-screen quad, and individual screen modes with the press of a button. MXWall-LT also features TCP/IP web control for LAN-connected units, so users can control the contents of the video wall from the comfort of a PC workstation.
User-friendly, flexible, powerful
Plug-and-play ready, MXWall-LT requires absolutely no technical skill to install and operate. Optimized for USB media and HDMI device compatibility, MXWall-LT offers both ease and freedom to craft video wall displays in any capacity.
Perfect for mid-sized video-wall and digital signage arrangements, MXWall-LT is terrific for public displays, entertainment venues, and transportation hubs like airports. MXWall-LT's reliability and scalability also make it an essential addition to control rooms, command centers, and other mission-critical environments: no matter your video wall needs, SmartAVI's MXWall-LT delivers them to amazing effect!
Creative configurations
MXWall-LT features a robust selection of display configurations that makes crafting your ideal multi-screen presentations effortless and effective: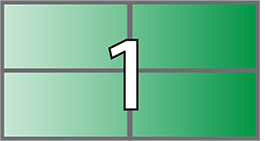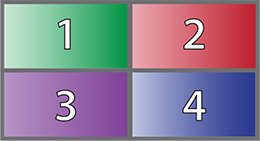 Video-wall mode: Project video from a single input source to every screen on your video wall for an impressive 1080p HD display!
Individual mode: Create dynamic video collages by sending video source signals individually from each input to any output on your video wall.

Quad mode: Project video from a single input source to any four connected screens in your video wall. These attractive quad configurations are a great way to add variety to your displays!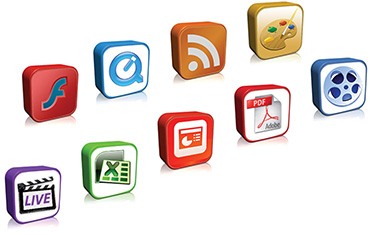 Multi-media support
MXWall-LT is media-format friendly and supports multiple file types ideal for crafting engaging video wall displays:
• HD video
• Images
• Flash
• RSS
• Microsoft Office files
• Streaming
Fully Customizable
Take your pick of any of SmartAVI's versatile display modes. Select any screen and input the source you would prefer. Even multiple video sources can share a single screen with SmartAVI's QUAD, PIP, and WINDOWED display modes. The possibilities are as endless as your creative potential!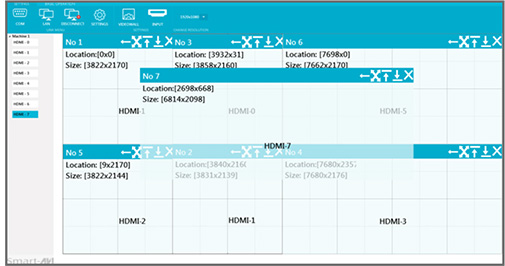 MXWall Manager software
The intutive MXWall Manager software (that comes included) features a streamlined layout that keeps things simple and clear. SmartAVI's intuitive menus and settings interface ensure set-up is always easy and stress-free.
Choose from settings like aspect-ratio, rows, columns, video sources, and more! Adjust resolutions, scaling, and active monitors on the fly. Not happy with your current configuration? Just clear the workspace and start fresh: it's that simple!
MXWall Manager software allows users to create amazing video wall displays in minutes. Its click-and-drag operation and simple layout ensure managing video walls is easy and effective every time!
Features and Benefits
• Complete hardware solution
• Plug-and-play ready
• (4) HDMI inputs
• (12) DVI outputs
• 1080p (1920x1080 @ 60Hz) output resolution
• Flexible video wall display modes
• Reliable 24/7 uninterrupted use
• Easy control (front-panel, software, and RS-232)
• HDCP and HDMI 1.4 compliant
• User-friendly MXWall Manager software