Buy this item and earn 2,249

Club

Points.
SM-4KWL-S: HDMI/DVI 2x2 video wall controller and 4x4 matrix switch
with on screen display and stunning 4K resolution, no software required
---
To create a four-screen video wall with four HD video inputs, 4K-Wall video wall controller and matrix provides a truly simple plug-and-play hardware solution with incredible 4K resolution. With four inputs and four outputs, users can arrange their content in numerous ways, providing unique functionality by combining the abilities of a video wall hardware controller and a matrix.
Users can stretch one large image over four screens, send an input to each screen, send four images to each screen or create a customizable Picture-in-Picture display. Better still, there's no software required, as all content management options are effortlessly controlled via the 4K-Wall video wall controller unit itself.
There's no need for drivers or updates, just connect the HD inputs and HD screens to the controller and it's ready to go.
4K-Wall is HDCP compliant.
A Complete HD Video Wall Experience
With four HDMI inputs, four HDMI outputs and support for 4K resolution, 4K-Wall delivers the premium content that audiences expect. Furthermore, this video wall controller and matrix switch enables users to craft engaging messaging and attractive branding with ease. With numerous options for how each input is displayed, there's no limit to the unique and exciting content options with this user-friendly hardware solution.
Changing content inputs, re-directing what content shows on which screens, and re-orienting content layouts is as simple as the click of a button. Users don't have to learn any new programs or dedicate a computer to managing 4K-Wall.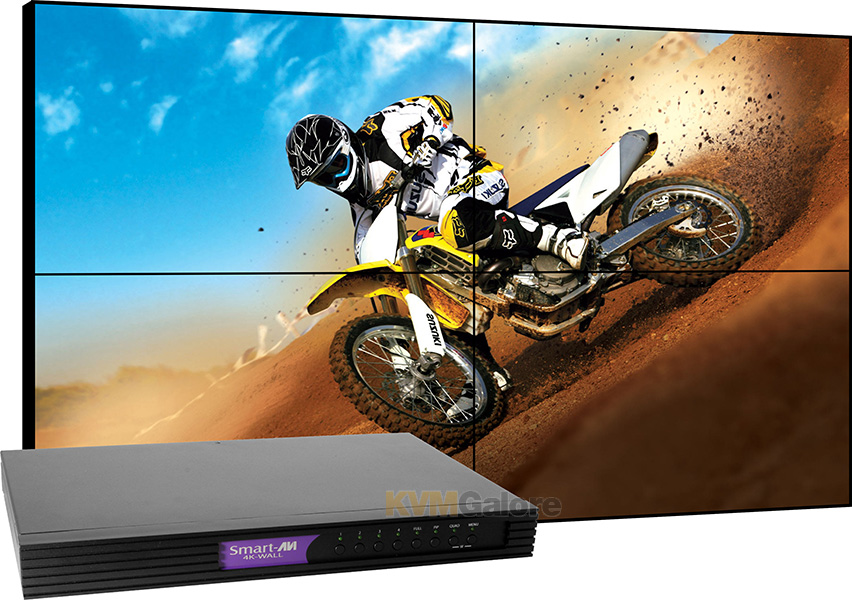 Integrated Web Server
4K-Wall features integrated Web server functionality, giving users the ability to configure the video wall from anywhere they can connect to the Internet. This user-friendly Web app gives users all the video configurations found on the box, but through remote access. This means users can choose the method of configuring 4K-Wall that best suits their needs at any given time.
Available Configurations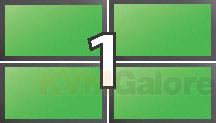 VIDEO WALL MODE: Users can select any of the four HD inputs and project the image across four HD screens (2x2 configuration). With screen resolution of 1920x1080, users can create a stunning 4K resolution video wall display.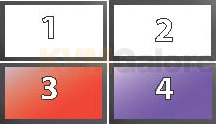 INDIVIDUAL MODE: Users can take advantage of full matrix functionality by routing any of the four HD inputs to any of the four HD screens, with supported resolution up to 1920x1080 on each screen.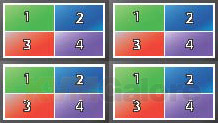 QUAD MODE: Users can divide each screen into four sections with all four inputs playing on each screen. Users can place each screen in different locations, further enhancing the 4K-Wall's matrix functionality.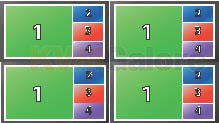 PIP MODE: Users can create Picture-in-Picture (PiP) displays on each screen using all four inputs, with one large HD source and three accompanying PiP sources alongside.





On Screen Display
All of 4K-Wall's functions are controlled through On Screen Display (OSD). OSD gives users great flexibility and ease of use when looking to manage their video wall. By simply selecting from the Smart-AVI menu, configuring 4K-Wall on the fly is no hassle at all, with no additional screens or computers required to make changes. Users can also choose to operate the OSD through IR remote. RS-232 control is supported, as well.
Features and Benefits
• Complete hardware solution - no need for a PC
• Plug-and-play ready
• Four HDMI inputs and four HDMI outputs
• DVI-D up to 1920x1200 input
• Learns any EDID
• Internal EDID database
• Multiple configurations
• Easy control and access
• HDCP and HDMI 1.4 compliant
• Supports IR and RS-232
• 4K2K/3840x2160 total (with 1920x1080 monitors)
Package Includes
• 4K-Wall [SM-4KWL]
• IR remote control [4KWL-RMT]
• IR Eye [SM-EYE3]
• Power Cord [CCPWR06]