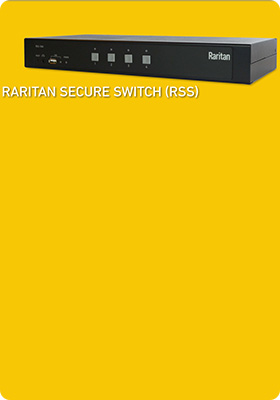 Secure desktop access to computers at multiple classification levels for government and military
NIAP 3.0 certified for peripheral sharing switches
---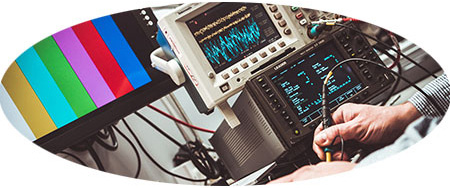 Government, military, and intelligence agencies frequently use computers and networks at different classification levels. Users require productive and secure access to these systems, with total isolation between computers. This secure access must meet the NIAP Version 3.0 Protection Profile for Peripheral Sharing (KVM) Switches, which defines the latest requirements U.S. and Canadian government agencies must follow to securely use classified systems. Other security-conscious customers, inside and outside of North America, can also benefit.
Raritan Secure Switches (RSS) provide the productive, secure desktop access that government and military agencies require to protect systems from hackers and cyberattacks. Raritan Secure Switches are lab-tested and certified to meet the strict requirements of the 3.0 Peripheral Sharing Protection Profile to protect against unauthorized data flow between systems, physical and logical tampering,
retention of data, and unauthorized intrusion. In addition, Common Access Card (CAC) authentication is supported, and unauthorized USB peripherals (i.e. flash drives) are blocked.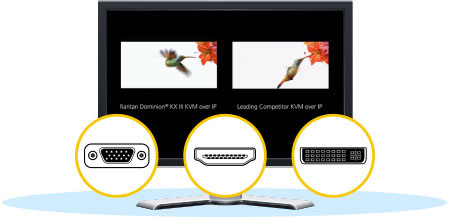 Configurations that Meet Your Demands
Raritan Secure Switches are available with two and four ports and with the option of CAC authentication. These models support a single DVI-I (analog and digital video) and USB user console with optional audio from the connected computer.
Unlike other secure switches, Raritan Secure Switches can connect to computers in either an analog (VGA) or digital video (DVI, HDMI) mode. A wide variety of video resolutions are supported including standard definition, high definition, and 4K Ultra-HD.
As a trusted supplier of KVM switches for over 30 years, Raritan has continuously developed new KVM innovations for the government and military sectors.