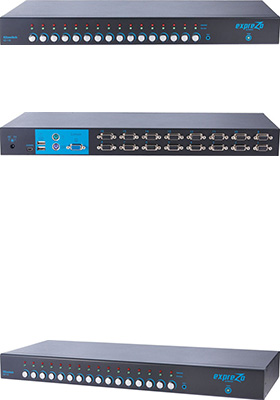 Buy this item and earn 229

Club

Points.
EZ-116: 16-port, single-user combo (USB and PS/2) KVM switch with cables
for desktop or at-the-rack switching of devices in smaller server and computer rooms, bundled with KVM cables supporting VGA, USB and PS/2
---
As a growing small or medium-sized business, the key to your success lies in being able to quickly and effectively react to situations that disrupt your company's uptime. With the expreZo EZswitch, you can access and control computers that require remote rebooting or troubleshooting, ensuring business continuity and minimizing expensive travel costs.
Raritan's expreZo™ EZswitch provides consolidated desktop or at-the-rack KVM switching of multiple servers and PCs. This inexpensive PS/2 and USB KVM switch provides access to 16 servers and can be cascaded to connect to up to 4,096 devices.
It's ideal for small to medium-size businesses (SMB) that need BIOS-level adminstration of computers for rebooting or troubleshooting.

KVM Switch Bundled with Cables
Only 1U and fitting into a standard 19" rack or on the desktop, this hybrid KVM switch consolidates access and control of 16 PCs servers to a single workstation. All cables are included, no dongles are required.
Three Ways to Switch Between Devices
Quickly switch between connected devices via push button at the front panel, using hotkey combinations from your keyboard, or from an on screen on-screen display (OSD) menu.
Cascading for Expansion
Allows up to three levels of cascading, enabling control of up to 4,096 servers from a single console.
Server and PC Agnostic
Works with PCs and servers with PS/2 and USB interfaces and supports Microsoft Windows, Linux, Macintosh OS9/OSX and Sun servers.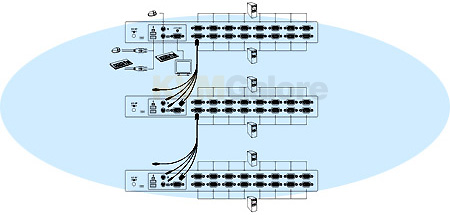 AutoScan / AutoSkip
AutoScan allows users to scan servers at variable rates for effortless monitoring. AutoSkip allows users to bypass inactive channels.
Port Switching Buzzer
When switching to a different port on the KVM switch, a beep signal provides notification thereby preventing accidental changes to the wrong PC or server.
Intuitive On-Screen Display
Intuitive OSD menus allow for easy installation, navigation, and server selection.
LED Port Indicators
View the status of your PC and/or server with just a glance at the LED display.
Keyboard and Mouse
EZswitch supports USB, PS/2® and Sun USB keyboard and mice interfaces.
Features and Benefits
• Easy to install and setup
• All-in-one compact design
• Video resolution support of up to 20416x1536
• PS/2 and USB ports (keyboard and mouse) for local access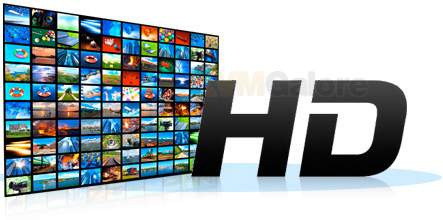 • Connect computers via PS/2 and/or USB
• Supports Windows, Linux, Mac OS9/OSX, Sun Microsystems
• On-Screen-Display (OSD) & Cascade Chain functions
• OSD with intuitive menus for quick and effective navigation
• Daisy chain switches to control up to 4,096 PCs from a single console; Cascaded units do not need special configuration
• Hot-pluggable: all devices connected to expreZo can be added or removed at any time without shutting down the devices
• Easily switch between connected devices with:
- Hardware Push Button,
- Hot-Keys on PS/2 and/or USB keyboard,
- OSD menu
• Auto Scan video for effortless monitoring
• Supports LED display for PC and/or server status monitoring
• Enable/disable beeper during channel switching
• Rack mountable in 19" rack (1U)
• Firmware is upgradeable via a mini-USB port.
Package Includes
1x 16-Port expreZo EZswitch
8x 1.8m (5.9 feet) cables [EZCBL-18] - see listing of compatible cables below
1x Rack-mount bracket kit
1x US-type plug power adapter [EZPWR-US]