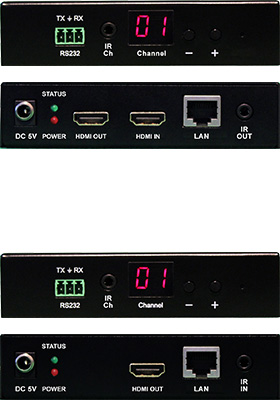 PureStream HDMI over IP
HDMI over IP video, audio, RS-232, and IR point-to-point extension, point-to-many distribution and matrix switching up to a 64x190, with PoE
Read more below...

1) VIP-100H II Rx Model No. VIP-100HIIRX In stock

2) VIP-100H II Tx Model No. VIP-100HIITX In stock
PureStream HDMI over IP transmitter/encoder
with PoE
---

VIP-100 II HDMI over IP distribution system provides video, audio, RS-232, and IR extension, distribution and matrix switching capabilities. Transmitter (encoder) and receiver (decoder) modules can be connected together for point-to-point extension over distances up to 394 feet (120m), as well as a point-to-many, many to point, and matrix connections providing up to a 64x190 matrix switching system, or even a 64 x 65K system based on Class B networks. You can operate the VIP-100 II system easily with the supplied remote control or receiver front panel channel buttons.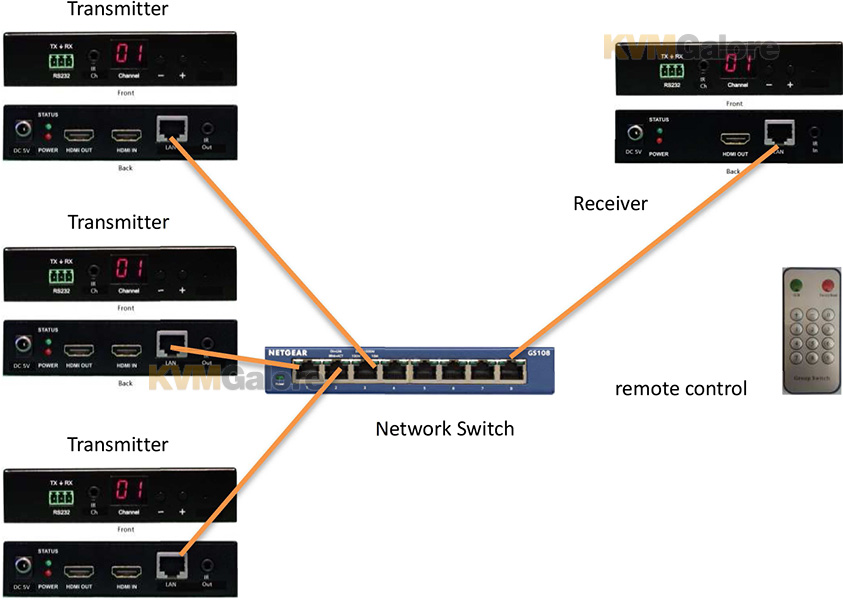 VIP-100 II IP video transmitter extends and distributes HDMI, RS-232, and IR over IP. VIP-100 II also provides point-to-point extension at distances up to 394 feet, as well as matrix switching of multiple devices, all with PoE support and convenient channel-viewing using the front panel LED display.
Two products in one
VIP-100 series allows point to point and many to many (matrix) configurations:
• Point-to-point: 394 feet over CATx
• Matrix system: - up to 64 x 190 matrix (hardware) on Class C networks; - up to 64 x 65K on Class B networks