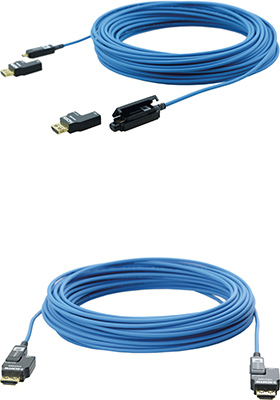 Plenum-rated active optical high-speed pluggable HDMI cable
with detachable HDMI heads and install-ready pulling capsule
---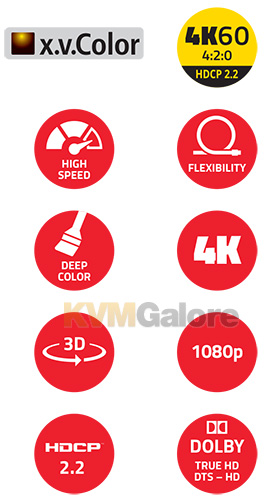 Quick Facts
• Removable HDMI Connectors
• Pull-Through Capsule
• Supports HDCP 2.2
Kramer's CP-AOCH/XL is an active optical HDMI cable for running 4K @ 60Hz (4:2:0) and 4K @ 30Hz (4:4:4) over longer distances up to 328 feet in a simple and practical way.
This hybrid-fiber cable's HDMI ends can quickly detach, offering a much smaller head that can be run through conduit or other tight spaces with the Included pulling capsule. Pulling capsule are also interchangeable - DVI ends can be purchased separately.
The AOCH cables are thinner, lighter and more flexible than copper or even standard optical cables. They provide transparent EDID and HDCP support without signal attenuation. They also provide reduced risk of EMI and RFI interference to provide a perfect solution for critical AV installations that demand the highest signal integrity.
Cable Dimensions
CP-AOCH/XL includes four optical fibers and six AWG 28 wires with compact size HDMI connectors. On the source side, the micro HDMI connector enables smooth pulling of the cable. The SOURCE end connects to the source (for example, a DVD, Blu-ray or game console box) and the DISPLAY end to the acceptor (for example, a projector or an LCD display).
Features and Benefits
• Video Resolution - 4K @ 60Hz (4:2:0); 4K @ 30Hz (4:4:4); 8-bit, full-HD, 3D Deep Color across all lengths.
• High Data Transfer Rate - Up to 10.2Gbps.
• Embedded Audio - PCM 8-channel, Dolby Digital True HD, DTS-HD Master Audio.
• High-Quality Connectors - 24K gold-plated, corrosion-resistant and best possible connectivity.
• EMI and RFI Immunity.
• No External Power - Powers the active units via the HDMI connector, consumes only 0.25W (50mA @5V).
• Thin Construction - 3.4mm (0.13") diameter.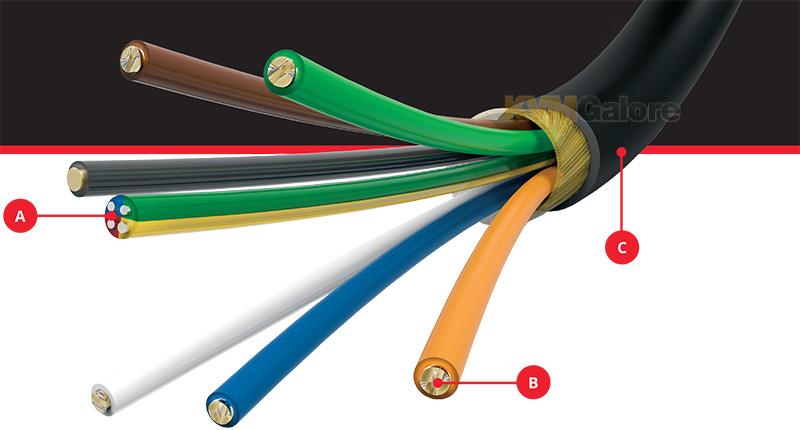 • Small Bending Ratio - Only 6mm (0.24").
• Jacket Construction - Low smoke and halogen free or UL CMP-OF (Plenum).
• RoHS 2011/65/EU Compliant.
• Available in lengths of 33 to 295 feet.