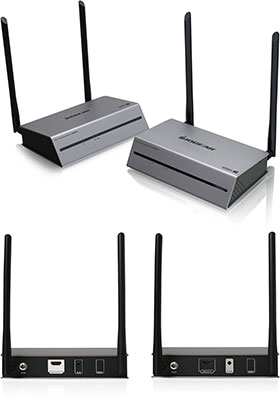 Buy this item and earn 509

Club

Points.
GWLR4K60KIT: Wireless 4K Ultra-HD audio/video extender
transmit long range HDMI across wide open spaces, up to 600 feet

---
• Quickly add or change TV/display locations as needed
• Wirelessly send 4K Ultra-HD video up to 600 feet
• Supports 4K Ultra-HD resolutions of up to 3840x2160 @ 60Hz refresh rates
• Perfect for large homes, retail, medical lobbies, and small commercial applications
• Supports 7.1 surround sound audio

IOGEAR's Ultra Long- Range Wireless 4K Video Extender offers the highest quality video at extended distances of up to 600 feet for exceptional flexibility in TV/display placement. Quickly change the location of your HDMI®-enabled display as needed without the hassle and expense of running or hiding cables in walls. Wirelessly transmit 4K ultra high definition resolutions to 3840x2160 @ 60Hz refresh rates.
Flexible TV or Display Placement
Enjoy crystal-clear quality from an HDMI 2.0 source and the newest 4K ultra high definition (Ultra-HD) High Dynamic Range TVs and content with resolutions reaching 3840x2160 at a 60Hz refresh rate. By eliminating the bulk of HDMI wiring over long distances, the Wireless 4K video extender affords greater flexibility in TV/display placement. Quickly place TVs in temporary environments such as on a patio or in the kitchen and add a second or third TV with additional wireless receivers.
Control Source Device Remotely With IR Support
Easily control your source remotely from the TV with the included IR blast and extension cables. Once the IR cables are connected, point your remote control at the wireless 4K video extender's receiver and press a button to control the source. This feature only works from the system's HDMI receiver (GWLRHDRX).
Reliable, Dedicated Wireless System
The Ultra Long-Range Wireless 4K Video Extender is a dedicated, closed 802.11ac, 5GHz wireless system exclusively for audio and video. Since the system operates independently of an existing home or business wireless network, it does not consume the bandwidth needed for other wireless devices. The system also auto-senses other 5G Hz wireless devices in its range and dynamically selects among 78 available operating channels. Advanced wireless technology ensures reliability, guarding against interference from common wireless devices including most Wi-Fi routers, mobile, and IoT devices.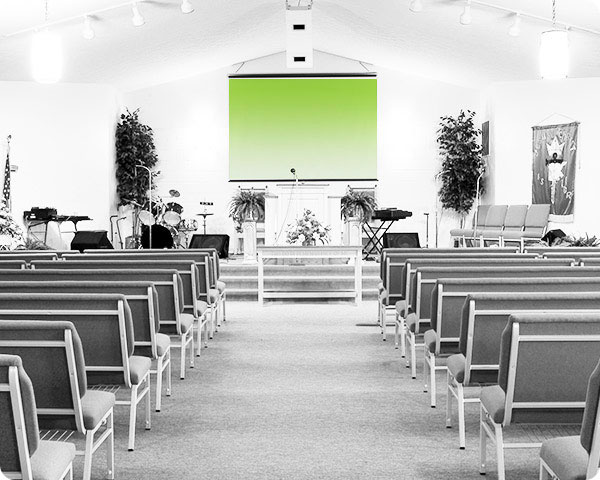 HDMI Extender for Multiple Applications
The extender is ideal for applications where audio and video signals need to be transmitted long distances such as in large homes, restaurants, retail stores, airports, houses of worship, events venues and in digital signage applications.
Features and Benefits
• Quickly add or change TV/display locations as needed
• Wirelessly send 4K Ultra-HD video up to 600 feet
• Supports 4K Ultra-HD resolutions of up to 3840x2160 @ 60Hz refresh rates
• Perfect for large homes, retail, medical lobbies, and small commercial applications
• Supports 7.1 surround sound audio
• Transmit from an HDMI®-enabled source to up to 3 TVs with additional receivers (GWLR4K60RX)
• Control sources and extend the IR remote range using the included IR blasters
• Secure 5 GHz 802.11ac Wi-Fi WPA-2 personal security encryption
• HDMI 2.0 and HDCP 2.2 Compliant
• H.264 video compression
• Plug-N-Play solution - No existing wireless network needed
Package Content
1 x Ultra Long Range Wireless Transmitter with HDMI
1 x Ultra Long Range Wireless Receiver with HDMI
2 x HDMI Cables
2 x Power Adapter
1 x IR Blast Cable
1 x Extender Cable
1 x Quick Start Guide
1 x Warranty Card