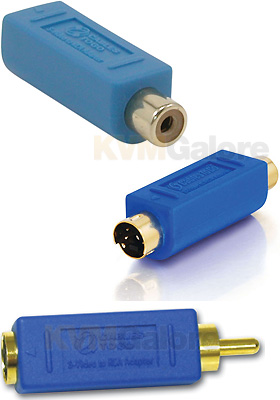 A Low Cost Way to Convert Composite Video to S-Video or Vice Versa.
A low-cost alternative to high-priced active converters. Use to connect an S-Video cable to an RCA composite video cable.
The Y/C signal separation circuitry provides a bright, crisp picture from a DVD player, VCD player, laser disc, VCR, camcorder, cable/DSS receiver or multimedia PC to an A/V receiver, TV or monitor.
Gold terminals ensure long-lasting, corrosion-free connections. Passive construction; no power adapters are required.