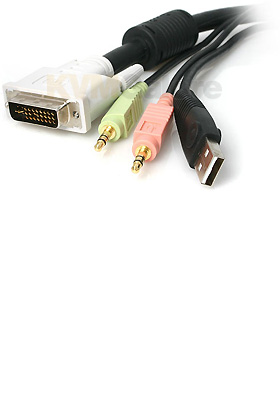 4-in-1 USB DVI KVM Cables with Audio and Microphone.
These 4-in-1 USB DVI KVM cables provide DVI video, USB mouse and keyboard, 3.5mm audio and 3.5mm microphone connections, all in a single, compact cable.
A reliable and hassle-free way to connect USB and DVI KVM switches, these high quality DVI USB KVM cables are backed by a StarTech.com's Lifetime Warranty.