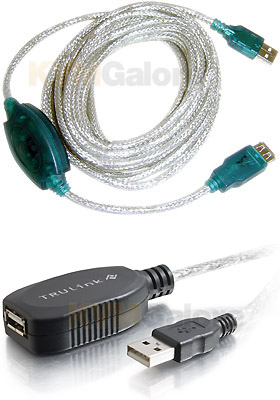 USB A-to-A Male-Female Active Extension Cables Designed to Extend the Reach of Existing USB Cables with Active Buffering for USB 2.0 Compliance.
USB A Male to A Female Active Extension Cables are designed to extend the reach of your existing USB A/B cable. They actively buffer the incoming and outgoing signals to ensure compliance with USB 2.0 specification for electrical and timing minimums.
You can connect up to 5 active extension cables end-to-end to achieve up to 80ft extension!
Both low and high speed USB devices will function equally well with the USB Active Extension.