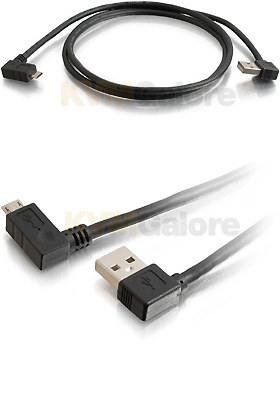 Connect your portable USB device to a Micro-USB port on your computer or other USB device
with convenient right-angle connectors and USB 2.0 speed
---
Connect to cell phones, GPS systems, PDAs, OTG devices and digital cameras by using the micro-USB connection on your computer or other USB device.
The micro-USB connector is smaller and thinner than the previous USB Mini-b standard while offering better performance.
These cables' small right angle form factor is ideal for today's compact portable devices while easily transferring data or charging your device at a transfer speed up to 480 Mbps.
These Right-Angle USB A to Micro-USB-B cables are compliant with USB 2.0 specifications and the On-The-Go supplement.