Solutions by kvm-tec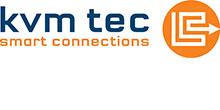 Check out related products from kvm-tec:
kvm-tec aim is the 100% satisfied customer. Therefore they only focus on their core competency - product development and know how. Production is outsourced to competent partners with modern manufacturing facilities. This allows kvm-tec to offer you the best quality on the market at the best possible prices.
What began as one extender has blossomed into a wide product range. kvm-tec products are in use worldwide and they are chosen as a partner by companies with the highest quality standards in the range of industries, automation and medical engineering. kvm-tec products have a failure rate of less than one-tenth of a percent and kvm-tec patented technology allows high resolution video transmission in real time without quality loss at ranges of up to 500 feet with standard CAT-5 cables.
Standard warranty: Two years