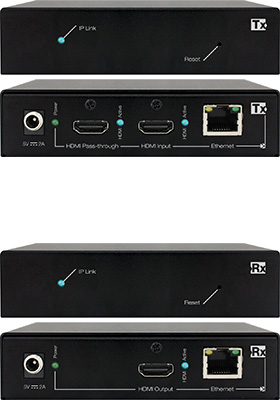 HDMI over IP
Hi-def scalable enterprise HDMI over IP system with PC configuration software and Web interface, supporting up to 1024 sources and 1080p video
Read more below...


HDMI over IP expandable enterprise AV system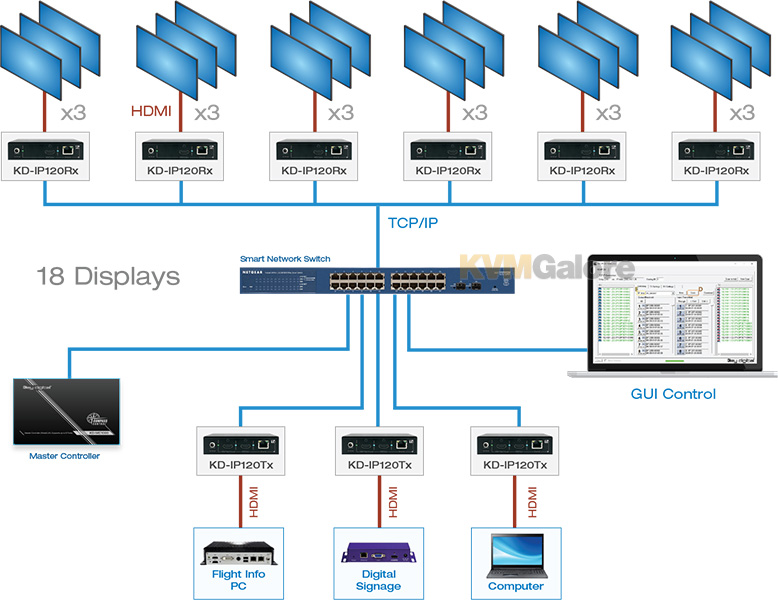 Key Digital®'s HDMI over IP is an expandable enterprise Hi-Def AV system where video inputs and video outputs may be scaled to fit any installation. Add up to 1024 transmitters (Tx) units and an unlimited number of receivers (Rx) units for the ultimate custom video solution.
The transmitter (Tx) unit supports HDMI pass-through to receive video or extract audio on the transmit side. Adding transmitters (Tx) and receivers (Rx) to an existing system expands it up to 1024 transmitter (Tx) units and unlimited number of receiver (Rx) units.
The system supports up to 1080p @60 (2.25Gbps) using CAT-5e/6 UTP/STP cable.
Today's installers need reliable, easy, and fast integration of video and audio in commercial and residential applications. These products are designed for commercial and residential applications.