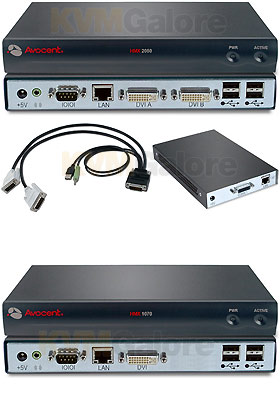 Extend Your Desktop (USB, DVI, Audio) any Distance from the Computer over a Standard TCP/IP Network.
Desktop over IP solutions are designed for desktop administrators who need to physically separate the computer from the user in the work environment. Physical separation of computer and user provides solutions where security and/or environmental issues are major concerns.
HMX extender system access over IP solution provides the ideal solution for these environments. The HMX system can be easily deployed over a local area network (LAN) and supports a comprehensive range of peripherals, including DVI video, CD audio, USB mass storage, keyboard, mouse and many USB devices.
Target computers can be connected to the TCP/IP Area Network using an HMX IQ module (also called transmitters). All HMX IQ modules/transmitters are hardware based and require no software or drivers to be loaded onto the target computer. All HMX IQ modules/transmitters are OS independent, enabling the solution to function with Windows®, Mac®, Linux or Unix computers.
Users can connect to a comprehensive range of peripherals using an HMX user stations. The HMX user station has an Ethernet connection to allow for connection to the TCP/IP network and to communicate across the network to a Computer Interface Module (HMX IQ Transmitter, sold separately). All information and data received from the Computer Interface Module is encrypted to 128-bit AES SSL.