Avocent store on KVMGalore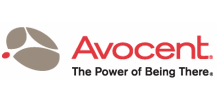 Avocent offers the following product lines:
Avocent® is a leading global provider of IT infrastructure management solutions for enterprise data centers, small/medium businesses and branch offices.
Capitalizing on more than two decades of experience, product innovations and strategic acquisitions, Avocent is positioned as an international leader in advancing digital, embedded, wireless and mobile technologies.
Products include local and remote switching, serial console servers, digital extension, embedded (IPMI), service processor managers, wireless, mobile and video display solutions. Avocent hardware, software and embedded technologies combined provide customers with the power of centralized management. IT administrators can sit at a single console and control local and remote servers, network data center devices, and mobile, power and environmental appliances.
Avocent actively participates in the development of many industry standards and specifications that are integrated into Avocent products including silicon, firmware, remote access cards and blade server management modules.
Avocent has more than three dozen embedded design wins with industry leaders and maintains an OEM relationship with leading technology providers including HP, Dell, IBM, Intel and FSC. Thousands of client sites, including those of Fortune 100 companies, rely every day on Avocent technology. Customers include Microsoft Corp., Intel, HP, Dell, Time Warner, GE, Exxon Mobile, FedEx and Home Depot, among others.
Headquartered in Huntsville, Alabama, Avocent has more than 1,800 employees and sales, operations and R&D centers worldwide.
Avocent stock is traded as AVCT on the NASDAQ Stock Market.
NIAP validated EAL2+ secure hi-resolution DVI KVM+audio switches with multiple levels of physical security and controlled USB connectivity